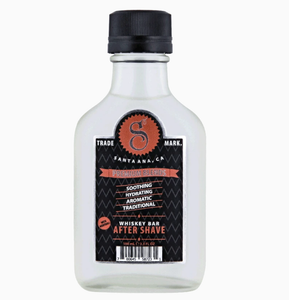 This aftershave works in multiple stages when applied. It first bites cleaning the skin and getting rid of any irritants. Then the menthol kicks in to cool the skin down and reduce redness from the razor. As the menthol evaporates the wonderful scent of the Whiskey Bar fragrance will begin to reveal itself.
Fragrance profile: Amazing. Prominent note of whiskey, cedarwood, lavender, jasmine and patchouli for a refreshing and masculine scent.
Directions: After each shave splash a little of this on your face. Allow the formula to do it's thing, after the bite subsides the cooling menthol will take over and you're all good!
Cleans and disinfects your face after a shave
Fast and easy to apply
Long lasting scent
Works as a daily cologne as well